Garage Door Springs
Back To Our Services
One of the most important parts of any garage door is the springs. As it bears the weight of the doors, it is usually the first part that starts to show signs of aging. Usually characterized by squeaking, problems arising from springs should never be taken lightly. Should the springs suddenly break, they could cause the doors to collapse, risking injury to family members, and your home's safety.
Dependable and reliable services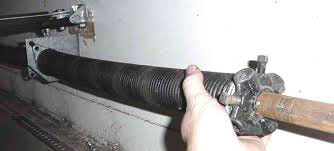 It is very crucial that one's door is working perfectly as this involves the safety and security of your family and home. Any missing parts would risk allowing access to anyone entering your home. This is why it is essential that your doors be checked regularly for any worn out parts. One of the most important parts of your doors would be your garage door springs. As the springs control the movement of your doors, they obtain lots of pressure, hence causing it to wear and tear over time. Once they fail to work, your door will get stuck or fail to close properly. This is where our experts at Garage Door Repair Magna come in.
We have made it our mission to provide quality service for any garage door repair issues you need. This is why we verify that all your garage door parts are working smoothly and flawlessly. In this manner you obtain peace of mind when it comes to your family's security. Having been in this business for many years, we take great pride in offering first class services for any replacement needs you might encounter such as garage door torsion springs. Moreover, we offer only the leading brands for our replacement parts. That way you never need to worry about the quality of the parts, since we carry only the best and durable products.
As we know how important the extension garage door springs are to the overall performance of your door, we offer reliable maintenance services. Garage Door Repair Magna checks your springs from time to time to confirm they are in proper working condition. As springs get worn out from usage, it is important to get them changed on time. As part of our maintenance service, we oil your springs to make sure they function properly.
When you find yourself experiencing any problems with your doors, all you need to do is give us a call.